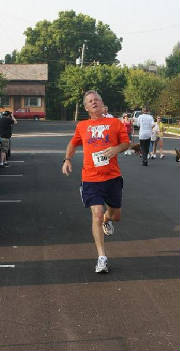 This was my finish in the Race for Space 5k in Canal Winchester where I was recovering from a heel blister and still kicked John's ass.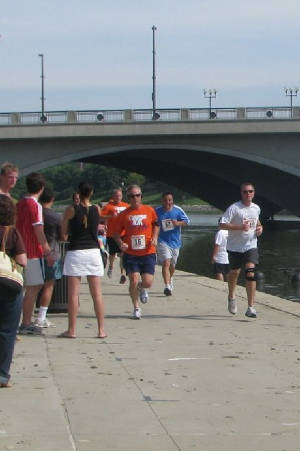 This was June of 09, my finish at the Columbus 10k, my first 10k, I set a goal of one hour and finished it in 59 minutes, sprinting past several people at the end.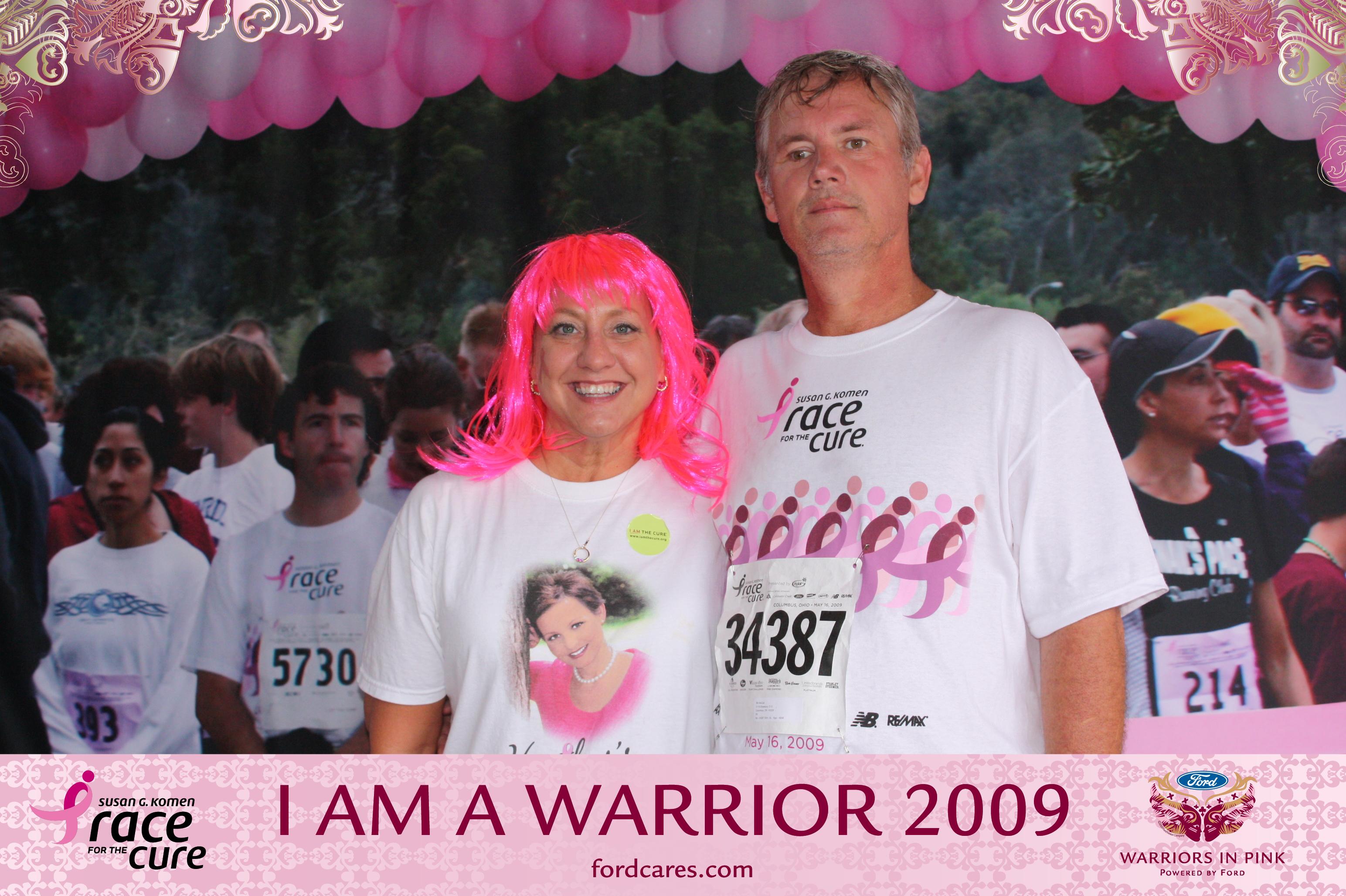 This is Gina and I after our first 5k back in May of 09, taken at the Ford booth afterward.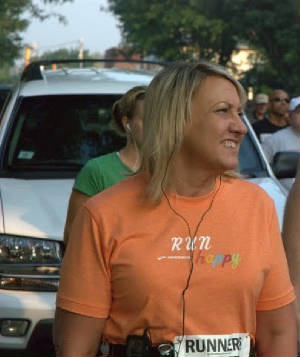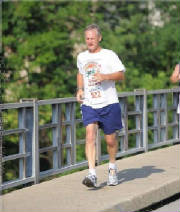 Here I am finishing, in a new personal best, the Westerville Rotary 5k 7/4/09