Our techicians are A+ Certified and have at least 10 years experience.
---
Columbushomepc provides in-home, or small business support for personal computers. We feature affordable rates considerably less than our competitors. We service the entire Columbus/Franklin County area. (Surrounding area's give us a call!)
We do diagnostics, repair, upgrades, and hardware/software instllations. We also specialize in Internet connection problems and virus removal.
---
RATES: Initial visit -$50

Per hour after 1st hour - $40

Senior Citizens receive $10 discount on all hourly rates

No Risk Service

We only charge labor as long as we are able to provide a solution to the problem.

Good faith estimates will be given prior to the end of the first hour
---
We depend on the good word of our customers. Recommended by the Upper Arlington Senior Center
To arrange a service call:
Click here to email a service request or call (614) 989-7607 24 Hours a day!.

Nextel Direct Connect ID - 136*1336602*1
When emailing or leaving a message by phone helpful information would include: Contact name, address including zip code, type of computer, operating system (such as Win95/98/ME/2000/XP) and a description of the problem that needs correcting, or work to be done.
All email messages responded to in 48 hours, phone messages in 24 hours.
---
Tune Up Special
Many problems can be avoided by simply keeping your operating system, web browser, and virus protection up to date. But many home users avoid this time consuming process if they have a dial up internet provider. Noticing a lot of pop-up ads? This tune-up also includes the removal of Spy/adware. Popup blockers frequently only treat the symptom, not the cause. If you are noticing your computer slowing down and increased pop-ups, we highly recommend this tune up!
Columbushomepc.com will pick up your computer, complete all current updates on our high speed network, and return it to you within 48 hours (excluding major holidays) all for the low price of $50
---
Want a new PC, but your not sure where to start?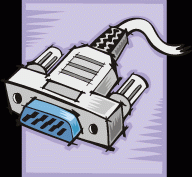 Let us setup your new PC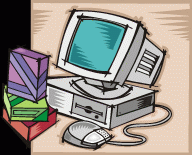 At $50 this includes, setup, connection to the internet, and one hour of instruction!
You will not find a lower price in the area!
Take the hassle out of buying a new PC
We will quote you a quality PC delivered and setup to your home! All Columbushomepc systems use Genuine Intel Processors, Western Digital hard drives, Microsoft Optical Scroll mice,and ViewSonic Monitors. Best of all they include a one year onsite warranty! (hardware)
---
Columbushomepc accepts Paypal for services performed. Have a friend or relative you would like to have their computer repaired or tuned up? Use the Paypal link below.
---