Dining on Freedom of the Seas
Here our members will discuss the many dining options onboard.
---

As usual we selected the 2nd seating as we find it more relaxing not to be rushed out and there are fewer kids at the later seating. We have had great luck with dining mates so far. On this cruise we were at a table for 6. One couple was younger (than us) couple from Chicago, and the other was newlyweds from Ireland.
We all had a great time together. We quickly came to expect excellent service on this ship and our dining room staff met those expectations. Our Waiter was Satish from India and Okon from Rumania. Everyone at our table enjoyed their excellent service. Of the 7 nights we ate in the dining room 5 times. Among our favorites were a Shrimp Cocktail, Primerib, and Hawaiin Chicken. Generally, what ever we ordered was excellent. The only exception was a slight dry strip steak on the last night. One night we at dinner in the Windjammer and found it to be a nice place more relaxing that during the day. We also went to the Chops restaurant for our anniversary and that was superb. Gina had a Shrimp Cocktail that she said was wonderful while I had the best onion soup I have ever had. As a main course Gina has an excellent Filet Mignon butterfly cut and cooked to her liking. I had a NY strip brushed with a BBQ sauce that was perfectly cooked and excellent as well. My steak was served with a rock salt back potato that was about the size of a Nerf football. I couldn't eat the whole thing.
---

We choose to have first seating at dinner which was at 6:00pm. We had a table for four next to the window. We never had any tablemates, I wish we would have I think it would have made dinner more exciting. There was a nice British couple that had the table next to us that we made friends with.
We both thought the food was excellent in the dining room and our waiter and staff was great. The food in the Windjammer was good and so was the food you got from room service. One night we ate at Chops, the food there was excellant and well cooked. I got the Filet Mignon and my husband got the NY Strip covered with BBQ sause. He said that sauce was really good. He had the creamed spinach and said that it was the best he had ever tasted. I had the baked potato and it was huge and couldn't eat it all. I think the best part was the dessert.
---

Mondy was our 18th Anniversary and we had booked a table at the Chops restaurant. I highly recommend this for anyone wanting something a little more special. Wonderful service and food. They even sang happy Anniversary to us. Finally made it to dinner seating Wednesday night. We had a table for 8, but they were couple all in their 60's and we didn't have a lot to say sometimes. The dining room was good. We only ate at the Windjammer once. I don't like crowds and would rather eat somewhere else. Johnny Rockets was wonderful as usual. We ate there 4 times. We also ended up at Sorrento's several times during the cruise. And of course Chops is outstanding in service and taste. We never ate breakfast anywhere. We got room service every morning and gave the person $5 every time.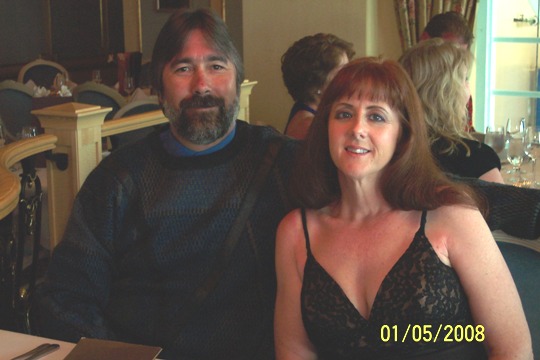 ---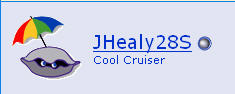 Dinner was casual and enjoyable. We were at a table for four, on Deck four, overlooking the lower level of the dining room. Great view of upper and lower levels as well as all the activities. We enjoyed our meals immensely, had great wait staff (Peidro from the Philippines, and Tshai (pronounced Say-hi) from Jamaica. We enjoyed the food very much.
---
Our dinning experience was wonderful and was ladies week. We were seated with a ladies table as everyone seated were traveling with someone from their family. There were two mother & daughters, one pair of sisters, and then there was my aunt and me, her niece. Our waitress & assistance waitress were exceptional! Our experience in the specialty restaurants was fantastic. I highly recommend dining at Portofino.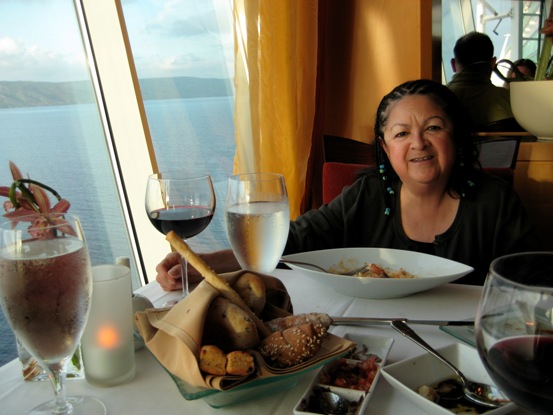 ---
Back to page 1 of our adventure